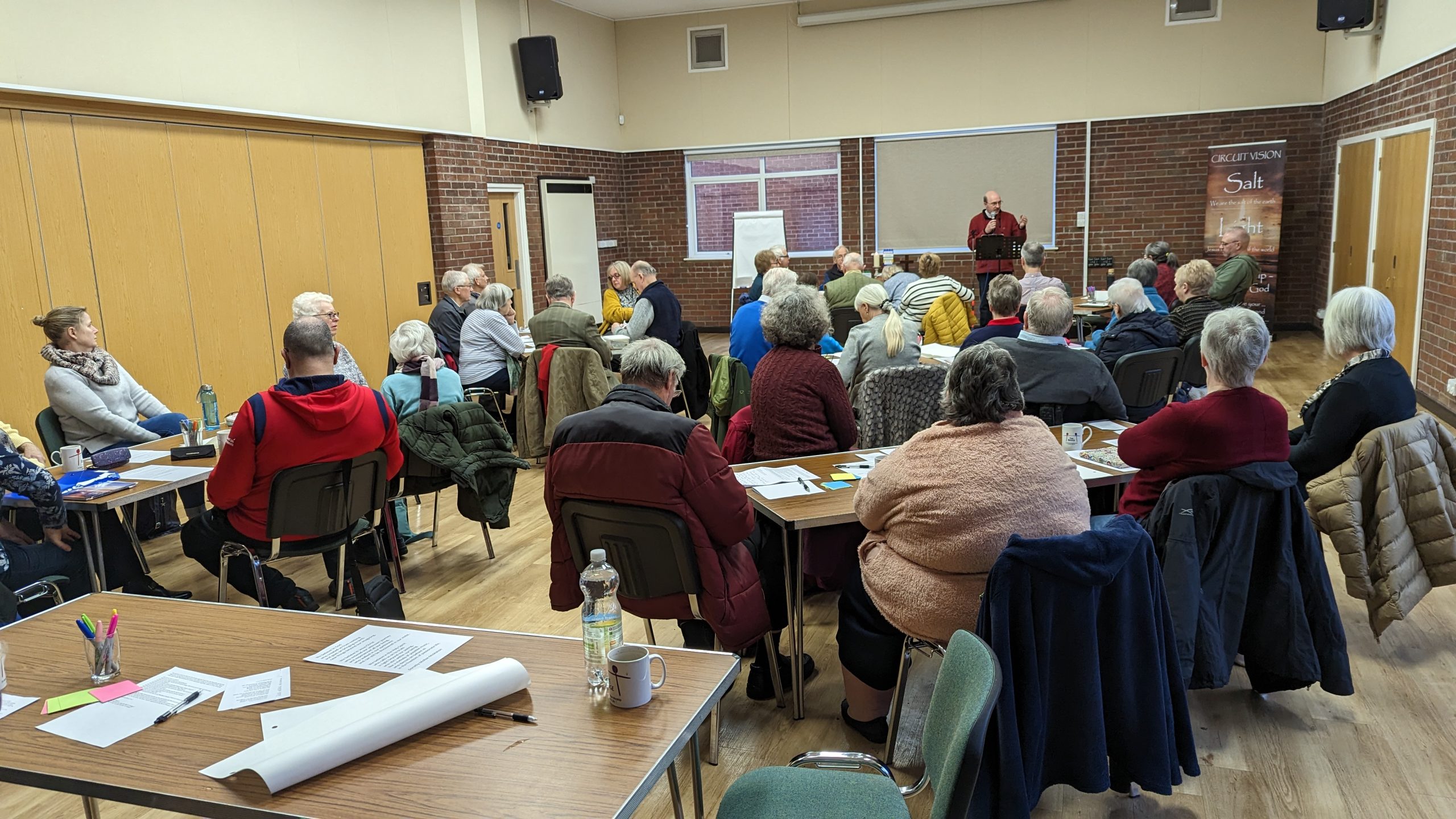 The Bridge Church LEP (Local Ecumenical Partnership)
Address:
Evesham Road,
Headless Cross,
Redditch,
Worc'sB97 4JX
Minister:
Rev Ruth Wilson (Methodist Presbyter) and Father Glenn Reading (Anglican Priest)
Telephone:
01527 545120 messages can be left at any time, and the Church Administrator is in the Church Office on Thursdays 10am to 12.30pm
Services:
Sundays 10.30am - 11.30am (weekly)
As a Local Ecumenical Partnership morning worship varies from week to week. Morning worship led by clergy or local lay ministry teams, and twice a month services Holy Communion which vary in style and expression. Please look at the church calendar or Circuit Plan to see who is leading worship week by week.

Tuesdays 10am - 11.15am (monthly)
Little Fishes a service for pre-school children and babies with their significant grown ups. Stories, singing, crafts, prayers and refreshments.

Wednesdays10.00am - 10.30am (weekly term time)
Holy Communion (spoken)

Description:
The Bridge is a Local Ecumenical Partnership (Methodist and Anglican) located in the heart of the Headless Cross area of Redditch. A suite of three buildings comprise The Bridge, a Victorian-built Church, a modern, fresh and purpose built Church Hall, and No. 71 a suite of rooms and offices. The Church serves the local community in many ways, providing a space to gather, to worship, to pray, to fellowship.

The 1st Redditch Boys' and Girls' Brigades Companies meet on Friday and Tuesday evenings respectively in the Church Hall.

On Thursday and Friday mornings The Bridge Charity Shop and Coffee Shop opens it doors - the best place in Headless Cross for a hot drink a cake and a bargain - even if we do say so ourselves!
New On the Blog
---